Paper products and dispensing systems are a major part of proper hygiene and hospitality in restrooms.
Wilderness Paper provides a complete line of premium paper products and dispensing systems for the away-from-home market to fit your restroom needs.
When visiting a restroom, we all expect a pleasant experience with paper products that are available, convenient, and comfortable.
Restroom Talk
What Visitors Hope Never Happen
There's no bath tissue...too late.
Bath tissue is so thin that it shreds as you pull.
It's a never-ending roll spin, and sheets won't separate from the roll.
Hands are washed, but there's no paper towels to dry them.
Paper towels feel like sand paper.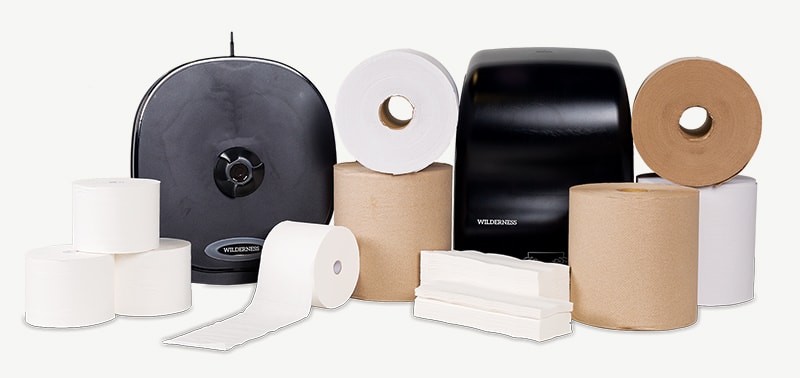 Paper Products for Your Restroom Needs
Wilderness Paper provides products that eliminate those inconveniences.
How much traffic does your restroom receive?
How quickly do you go through paper products?
What product features are important to you?
Let us help you find the best paper products for your restroom needs.