Why Choose Buckeye for Cleaning Supplies?
Buckeye Cleaning Centers provide solutions for your entire facility's cleaning needs. We offer an extensive line of quality cleaning and maintenance products for various industries. With 27 distribution centers conveniently located around the nation, we are able to easily provide you with the necessary custodial cleaning supplies and training you need. We pride ourselves on our ability to help companies run their operations in a clean and healthy manner.
Let Buckeye Cleaning Centers help you! Contact us to learn more about our cleaning products and programs.
What Buckeye Can Do For You
Our comprehensive line of cleaning and maintenance products, equipment, and wide assortment of custodial supplies encompass cleanliness, durability, and safety.
By using our products, you can:
Protect and preserve your hard floors and wood floors with our floor care programs
Increase efficiency with commercial cleaning tools
Promote a safe and healthy environment by implementing a complete hand hygiene program
Ensure cleaning solutions are properly proportioned with our cost-effective, compact dilution control systems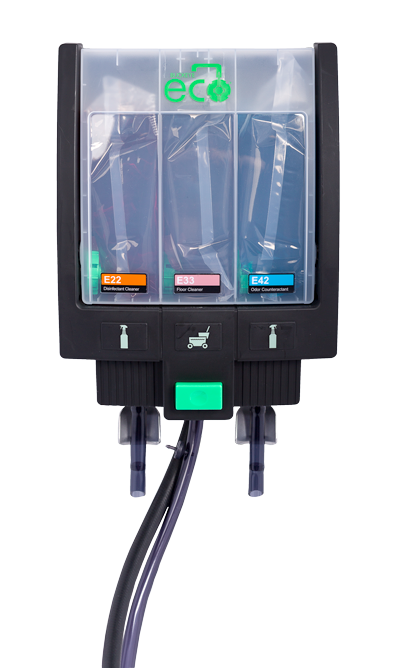 Our industrial cleaning products and programs are used by various industries including:
What Buckeye Does for the Environment
Buckeye Cleaning Centers are committed to sustainability and always have environmental and human safety in mind while remaining cost-effective for your bottom line.
We demonstrate this effort with:
Safer product ingredients
Dilution control programs that eliminate the guessing game of how much product to use
Standardized training programs that ensure the user safely handles the product
Many of our products are Green Seal Certified and we have proactively eliminated hard surface cleaners that contain potentially hazardous ingredients.
Learn more about our sustainability efforts here.
Customer Service that Benefits You
In addition to the range of cleaning and maintenance products and programs we offer, Buckeye Cleaning Centers provide customer service that shows just how dedicated we are to helping your operation succeed.
Market Specific Representatives
Your knowledgeable Buckeye Cleaning Center Representative will be your point person for any questions you may have and they will provide you with the best options for your specific needs. All of our representatives receive specialized training so they can be there for you every step of the way!
Our Reps are:
Non-Commissioned | Service-Oriented | Energetic | Professional
Specialized Training Programs
When it comes to our products and equipment, we won't leave you to figure them out for yourself. We provide comprehensive training for your staff to ensure proper use.
Our Programs:
✔

Create Standardized Cleaning Procedures

✔

Provide Hands-On and Web-Based Training

✔

Are Labor and Product Cost-Savings

✔

Promote Human Health and Environmental Safety
Multiple Ordering Options
We make it easy to place orders at your convenience with various methods.
1.

Online at www.buckeye.biz

2.

Local Buckeye Representative

3.

Customer Service