Any floor finish will lose its gloss without the careful attention of daily maintenance procedures. The right products and tools can make a notable difference in your facility floor's appearance.
Champion Mops provide maximum quality, durability, and overall value. The Champion Mop line includes wet mops and handles, microfiber mops and handles, conventional dust mops and handles, and microfiber cleaning systems.
Dust Mops
Microfiber Dust Mops
Traditional Cotton Cut-End Dust Mops
Dust Mop Frames and Handles
Wet Mops
Heavyweight
Cruiserweight
Middleweight
Welterweight
Lightweight
Featherweight
Wet Mop Handles
Quick Change Mopstick
Jaw Clamp Mopstick
Quick-WayTM Plastic Mopstick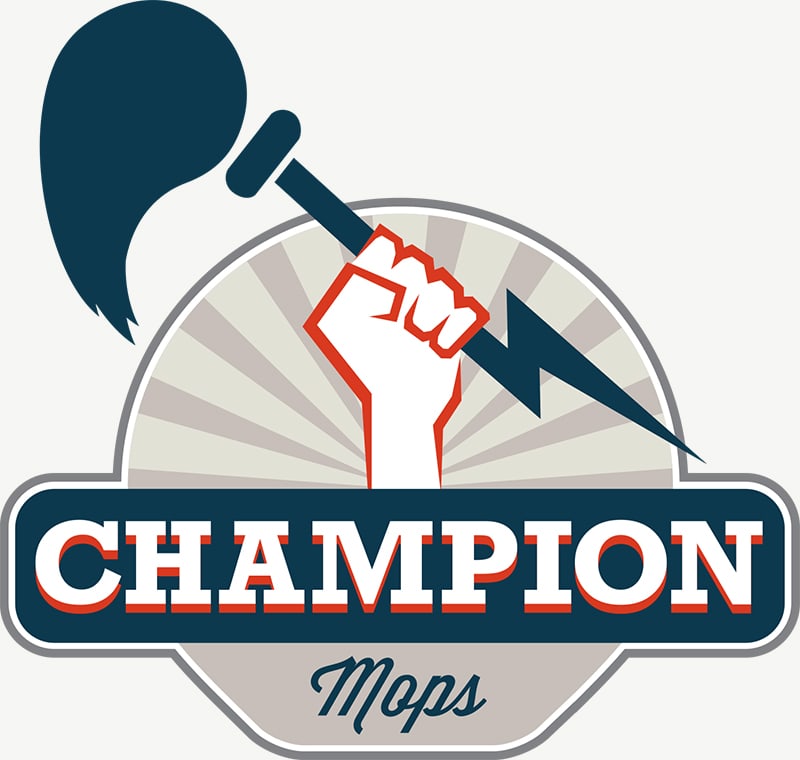 Microfiber Cleaning Systems
Microfiber Pocket Mopping System
Microfiber Charging Buckets
Microfiber Products
Microfiber Wet Mopping Pads and Frames
Frames for Microfiber Pads
Microfiber Cloths
MaxiClean Eraser Sponge
Contact your local Buckeye Cleaning Center to find out more about Champion Mops.